Scoutorama.com is run by father and son duo Mike and Jake Harmer. Mike started the website back in 1996 while volunteering as a scoutmaster in his local troop. For more than 15 years hundreds of users contributed content to the site, including skits, songs, and service project ideas. The site is certainly not limited to boy scouts, or even girl scouts. This site is for all outdoors enthusiasts and anyone who is 'up for an adventure.'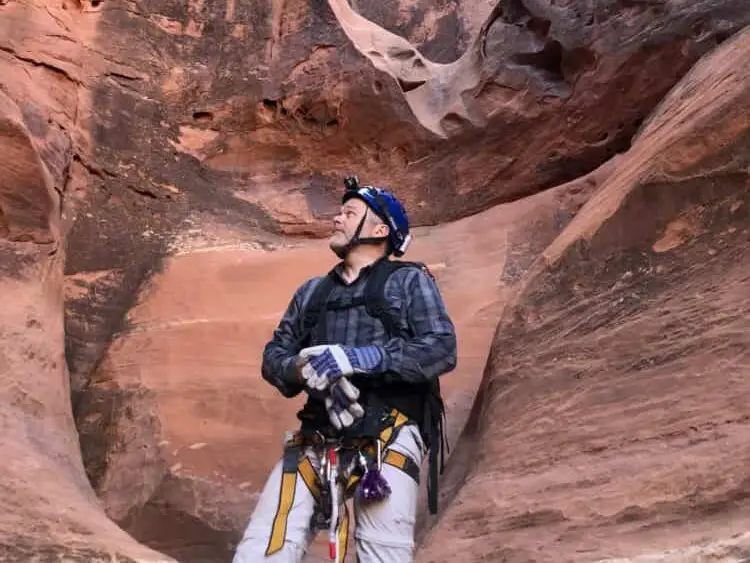 About Mike Harmer
I started the Scoutorama website back in the early days of the web, learning html and other web languages and techniques along the way. An Eagle Scout myself, I also worked on staff at several summer camps. I have a Bachelor's degree in Recreation Management and Youth Leadership, with an emphasis in Non-Profit Agency Administration.
I have been a scoutmaster for more than 16 years. As a scoutmaster my goal was to get the local youth out camping at least once a month- rain or shine or snow. I've led teens through 50-mile backpacking trips, frigid snow-caving campouts, desert canyoneering escapades, and many adventures where we had to later downplay the level of risk to the boys' parents!
The outdoors have been my passion almost my whole life. I have extensive experience camping, backpacking, hiking, canyoneering, rappelling, caving, and everything else you can imagine. I've been in the industry from the days we used to sew our own rappelling harnesses out of old seatbelts. Now I prefer the ultra-light setup and leave the heavy lifting to my kids.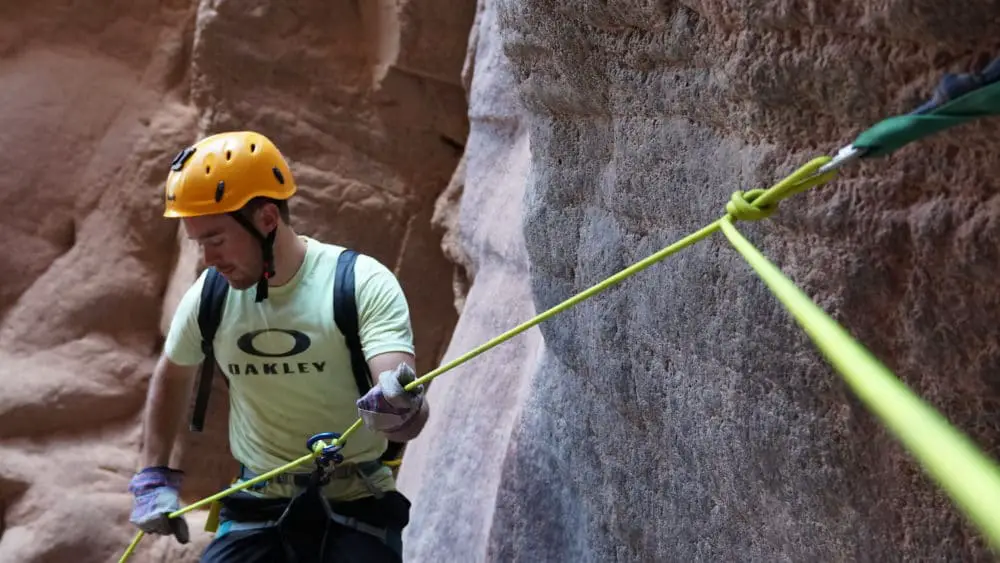 About Jake Harmer
I created The Rockulus in 2018 as a place where we should share my enthusiasm and love for the outdoors. My goal is to answer as many of your FAQ's about adventures like climbing and canyoneering with accurate, honest, and safe information. These are activities that we do as often as possible, and dream about whenever we're at home!
In 2021 we decided that it made the most sense to bring The Rockulus under the umbrella of Scoutorama. We try to escape the city and get out into the backcountry every weekend, going camping, rock climbing, canyoneering, or anything else! We love trying new outdoors adventures, and have used this site as a place to share the knowledge we've gained through these adventures.
I have been climbing and rappelling for more than 20 years, since the 1900's (well, the late 1990's to be more exact). Our experience comes from a combination of research and study, as well as a lot of practice and industry standards. I am also an Eagle Scout. I also volunteer with a local group of young men, providing support, mentoring, and, of course, adventure.
There are two types of risks in outdoors activities, manageable and non-manageable. For example, there's not much you can do if a rock falls or a freak storm blows in, but you can mitigate risks through proper training and by double checking safeties. This information is meant to be informative, but we encourage everyone to pursue training and certifications from reputable sources.
We are looking forward to hearing from you. Please feel free to send us an email or connect with us on social media!