As the sport of climbing has grown in popularity over the past two decades, it has started to lead some professional climbers to riches, in addition to minor fame. There are lots of ways for climbers to make money, which made me wonder who the richest rock climber is.
The richest rock climber in the world is Yvon Chouinard, the founder of both Chouinard Equipment (Black Diamond) and Patagonia. Although he has given lots of his fortune away to environmental causes and lives rather humbly for someone of his status, his net worth is still estimated at anywhere from $100 million to $1 billion. No other climbers can approach those numbers.
There are lots of ways to make money as a rock climber, from pro sponsorship deals to gear innovations to YouTube. As some guy on Mountain Project put it though, "the richest rock climber is the one having the most fun." Read on for more information on some of the richest and most successful climbers in the world.
Who Are the Richest Rock Climbers?
None of the climbers listed below have shared their net worth with me (if you're on the list and are reading it though, feel free to reach out!), but I've gathered the information from estimates online. I chose not to include rock climbers like Jason Momoa, Jared Leto, or even Tom Cruise, because their net worth has nothing to do with their rock climbing.
List of the Richest Rock Climbers
It is difficult to determine the wealthiest rock climber in the world, as the sport of rock climbing is not typically a lucrative profession and many climbers do not earn a significant income from it. Many climbers are sponsored by gear companies and may receive a small stipend or free gear in exchange for promoting the brand, but this is not a reliable source of income.
Other professional climbers also supplement their climbing with other work, such as coaching, guiding, or working in the outdoor industry. The list of climbers below only includes people who have made their fortunes directly through rock climbing.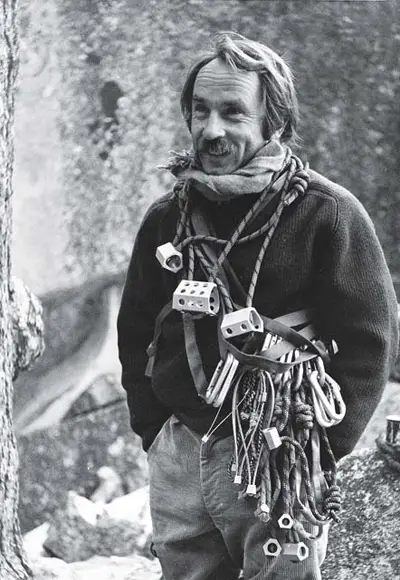 Yvon Chouinard Net Worth
I'm not aware of Yvon Chouinard ever having won a money in a big climbing competition or landed a pro sponsorship deal. His money came from creating and innovating climbing and outdoors gear, and selling it to climbers and adventurers of all sports.
His story reminds me a little bit of Levi Strauss, who went to California for the gold rush and then ended up making his fortune selling equipment to the gold diggers rather than by panning or digging for gold himself.
It's definitely worked out for him, topping our list of the richest climbers of all time. Forbes

estimates his net worth at $1+ billion, though in 2022 he and his family announced they're putting 98% of that into a non-profit to 'fight climate change.'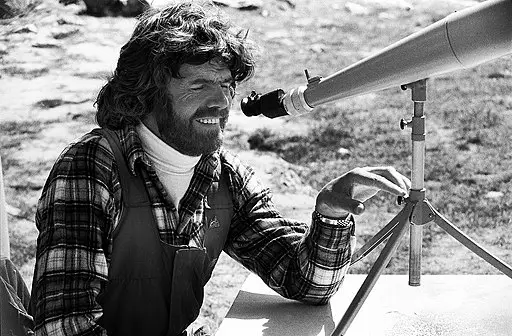 Reinhold Messner Net Worth
An honorable mention certainly goes to Reinhold Messner. I mean the guy lives in an actual castle

in Northern Italy. He may just be the greatest alpinist

of all time, though isn't as well known in the rock climbing community as his focus was on much bigger objectives.
He has written several books detailing his exploits, and been involved with multiple movie projects, the latest being the Netflix series 14 Peaks: Nothing is Impossible. As a mountaineer he found the limits of human achievement and pushed the envelope of what is possible.
My dad ran into Messner on a bus in Austria in the early nineties and shook his hand. He jokes that he hasn't washed it since, referring to it as his "climbing hand."
I've seen estimates of his net worth everywhere from $1.5 million up to $10 million, so it's really hard to say where exactly he fits on this list. Most of his wealth was generated as a sponsored mountaineer and explorer and through subsequent speaking engagements and media.
His home/museum has definitely been a good investment as well since he bought the ruins of a dilapidated castle in the early 80's and both restored and renovated it, though it's unlikely he'd ever sell it.
Alex Honnold Net Worth
Honnold might be the most famous climber in the world, though most of the people who know about him would refer to him as "that guy from the Free Solo movie." It was cool to have climbing enter the mainstream for a moment that year as the National Geographic documentary made the rounds and won awards, though most climbers I know wish it had been for a climbing film that was less outrageous!
He's definitely the most recognizable climber to the public, and has been in many different advertisements and appeared as a guest on lots of different tv shows, YouTube channels, and podcasts. He's written a couple of different books and been in many other climbing movies besides Free Solo.
His biggest sponsor is probably The North Face. Honnold's net worth is estimated at between $2 million and $3 million, although he definitely lives well within his means with a humble home in the Las Vegas area. Now that he's 'retired' from Free Solo climbing and has settled down with a wife and daughter, it'll be interesting to see if he remains in the spotlight of the climbing world or takes a step back into a quieter life.
Chris Sharma
Sharma is one of the most famous rock climbers due to his excellence in the sport during the early 2000's. As he's aged he's stepped away from competitive climbing and focuses most of his efforts on deep water soloing

and his family and string of climbing gyms.
His net worth is estimated at anywhere from $1-$5 Million, though much of that is tied up in his climbing gyms in Spain. He's made a lot of his money winning climbing competitions, but also has had gear sponsorships since the 90's and has developed his own lines of shoes for multiple companies.
Tommy Caldwell
Other than Honnold, Tommy Caldwell may be the most famous climber outside of the climbing community thanks to his memorable, harrowing experience as a young man in Kyrgyzstan and his successful ascent of the Dawn Wall portrayed in the documentary by the same name.
Within the climbing community he is certainly well known as one of the best big wall climbers ever. He won a bunch of competitions when he was younger, and then has been a Patagonia sponsored athlete for more than 20 years. His book The Push is an excellent read, and was even readable by people outside the climbing community.
Caldwell's net worth is somewhere between $3 and $8 million depending on which source you look at. Most of this comes from his sponsor money over his long climbing career, as well as his books and speaking engagements and appearances.
Sasha DiGiulian
Climbers definitely aren't limited to making money from winning competitions. Sasha DiGiulian is a good example of an excellent top-tier climber who has found a way to make real money through her social media presence in addition to sponsorship deals.
Across all of her social media platforms she has more than 1 million followers. She also has created her own brand of recovery/protein bars and has done a little bit in the film and writing side of climbing. Her net worth is estimated at $4-6 million, though this is a very rough estimate.
Magnus Midtbø
Magnus is another example of a climber who has made his fortune without actually having become an elite, professional climber. His money has mostly come through YouTube on his channel

that he started in 2011.
With 1.5 million subscribers and 232 million video views as of 2023, he has one of the largest climbing presences online. This YouTube channel alone nets him over 6 figures per year, plus sponsorship deals from brands that want to work with him.
I've seen his net worth estimated at between $2-3 million, mostly due to his YouTube presence. He seems to be trying to diversify his income in the last couple of years, investing in other ventures so that he's not overly reliant on one particular platform.
Magnus has also created his own brand of clothing

that's targeted at a climbing lifestyle audience, and also owns a climbing gym in his home town in Norway. He's a great example of a climber who has made a lot of money despite not really being a professional sponsored climber.
Honorable Mentions
Other climbers like Adam Ondra, Alex Megos, Hazel Findlay, Lynn Hill, and Margo Hayes definitely deserve a spot on the list of the wealthiest climbers. They all have made most of their fortunes through sponsorship deals with climbing and outdoor companies.
Many of them have also invested in climbing gyms and have made money winning competitions. A few of them have very large social media presences that net them easy access to influencer deals that can bring in a lot of money.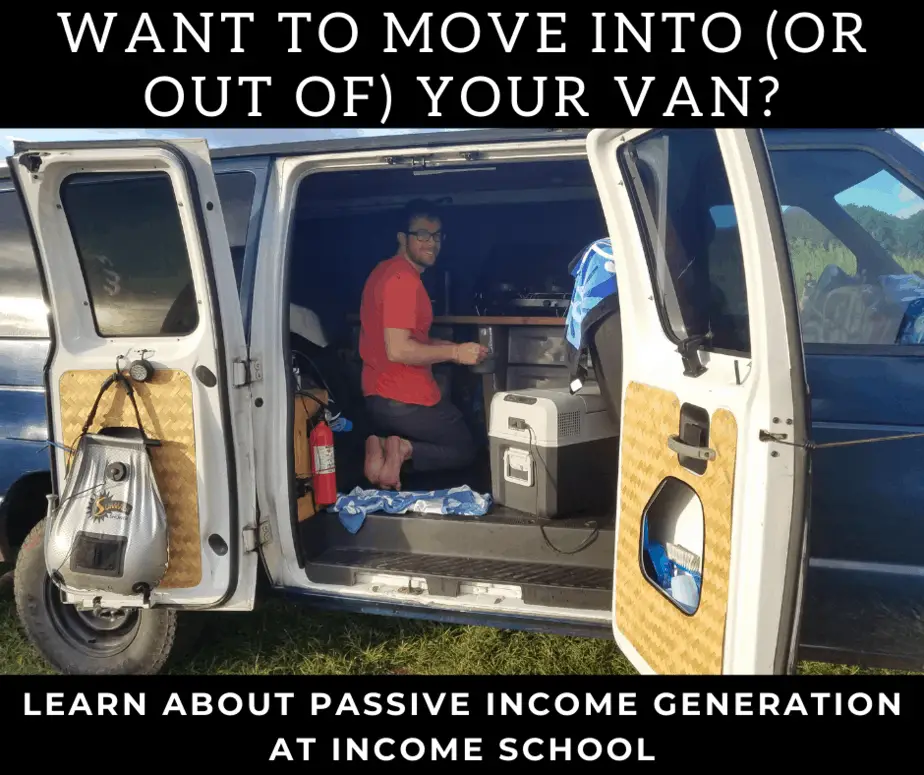 How do Rock Climbers Make Money?
As the list of climbers above shows, there are many ways to make money as a rock climber. Although the prize money has historically been pretty low, the fame and growing popularity of the sport have led to awesome opportunities with sponsorship deals and both traditional media and social media packages.
The best rock climbers in the world are definitely not the richest- there are more riches in the industry than in the competitions. Even guys like Alex Honnold make more due to their overall fame and media appearances than to being a really good climber.
Competition Winnings
The International Federation of Sport Climbing (IFSC) is the governing body for international competitive climbing and organizes a number of competitions throughout the year, including the World Cup series, the Youth World Championships, and the World Championships.
The prize money for IFSC competitions can vary depending on the competition and the discipline being competed in (sport climbing, bouldering, or speed climbing). The exact amount of prize money that a climber can win in an IFSC competition can also depend on their ranking and the number of competitors.
The climbing world cup nets the winners between $25 and $50K (shared between winners) which may seem like a lot, but pales in comparison to winnings in many other sports

. The winners of the medals in the Olympic Games in Tokyo won $40,000 for gold, $20,000 for silver, and $10,000 for bronze. Were that their only source of income, they'd all be going hungry.
Sponsorship Deals
The amount of money that a climber can make from sponsorship deals can vary significantly depending on the climber's level of success and popularity, as well as the terms of the sponsorship agreement. Sponsorship deals can include a variety of perks such as gear, travel expenses, and a small stipend.
Starting out it can be excited for climbers to get a free pair of shoes or to get all of their gear paid for, but the amount of time they spend perfecting their abilities makes it difficult to make a living if that's all they get. Bigger name athletes can make enough to make a living, but these sponsorship deals often require them to make big trips, take on huge endeavors, and to document a lot of it on social media a certain number of times per day or week.
Social Media
Some climbers have a significant following on social media and may be able to monetize their platforms through sponsored posts or partnerships. The top climbers in the world aren't necessarily the best at social media and don't have the most followers.
Amateur climbers that have a good social media presence may make more money than pro climbers, just due to their following numbers.
Some climbers with a large following on social media may be able to monetize their platforms by partnering with companies and creating sponsored content. This could include promoting a product or service in a post or creating sponsored videos or live streams.
In addition to sponsored content, they could just post ads from interested companies. Some climbers may be able to make money by promoting products or services on their social media accounts and earning a commission for each sale that is made through their unique referral link (like is done with this website).
Traditional Media
Some climbers write articles or books about climbing, or give presentations or lectures about their experiences and adventures. I love sitting down with a good mountaineering adventure book, and the last few years have shown that there's a growing appetite for documentaries on big wall climbing.
The biggest names in climbing have all written autobiographies, though they aren't NY Times Bestsellers by any means. The speaking circuit can make enough to live off of for climbers with intriguing stories, but is unlikely to make any of them rich.
Climbing Gyms
I've written previously about the finances attached to climbing gyms

, but it can be a really good investment in some areas. The sport is growing in popularity around the world, and the number of gyms has started growing really fast.
Several climbers, including Chris Sharma and Alex Megos, have built or invested in climbing gyms as a way to build a community and make some money from it. One of the biggest expenses is the insurance requirements behind it.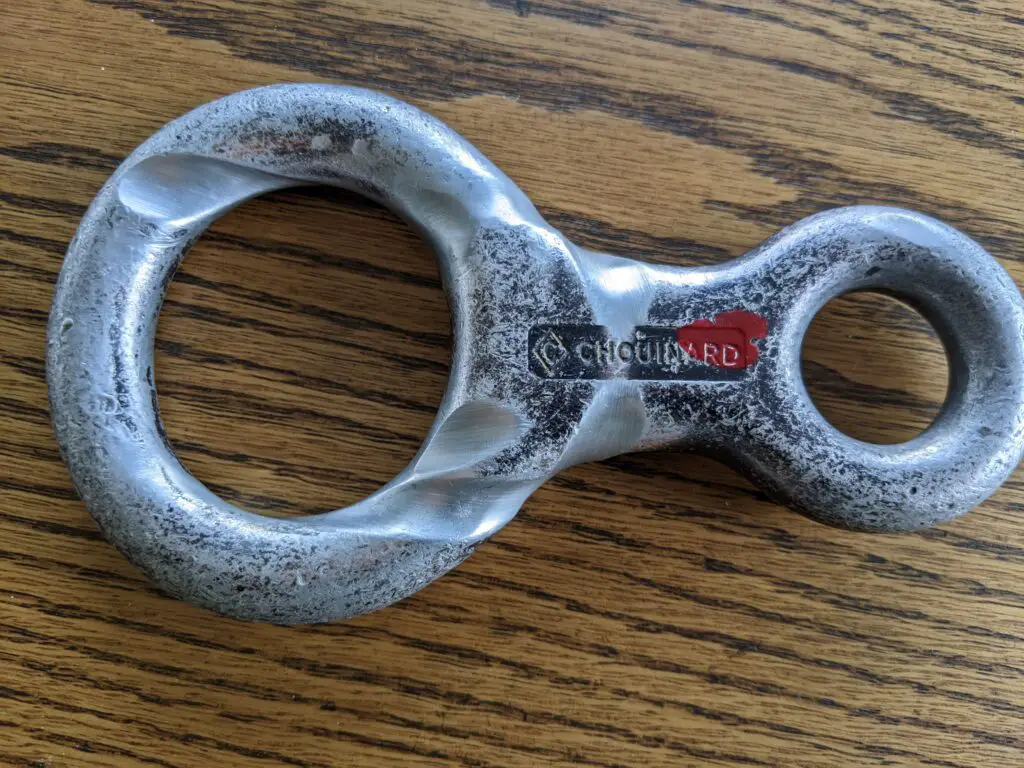 Products
The king of making money off of developing new climbing products is definitely Yvon Chouinard. He was always an excellent climber, but not necessarily prolific. His addiction to climbing made it difficult to hold down a 'regular' job though, so he started making and selling climbing apparel and gear to his friends and to other climbers.
Over time this lead to the staring of Chouinard Equipment, and then after its bankruptcy, Black Diamond. From there he went to start Patagonia, which is really where he made his millions. His book "Let My People Go Surfing

" is an interesting read for anyone interested in his life.
Climbers like Chris Sharma have done a lot with climbing shoe design (both for Tenaya and Evolv), and several others have released their own clothing lines.
Coaching and Guiding
Some climbers offer private coaching or lead guided climbing trips for a fee. There can be some decent money in it, but generally it's through a bigger organization that eats away at most of the profits. Being a climbing guide is a way to eek out a living, but there isn't much money involved for the guides themselves.
Many climbers work in jobs related to the outdoor industry, such as working in a climbing gym or outdoor retail store. They're able to use their knowledge of the outdoors to get the job and do well at it, but again, it's not much of a living unless you own the shop.
Summary
Most of the money climbers make comes from sponsorships from big companies like Patagonia or The North Face. There are really only a handful of athletes who are comfortably well off due to these sponsor deals though, so the rest have to be creative using other methods described above like social media, products, or investments in gyms.
Related Questions
How Much do Professional Rock Climbers Make? Most professional rock climbers make $10,000 per year or less, though the most famous few have a net worth in the millions. The most successful make money from sponsorship deals, but there isn't enough to go around so many professional climbers work as guides or elsewhere in the industry.
How Much Does Alex Honnold Get Paid? Honnold's big payday came from his Oscar-winning film Free Solo, but his regular annual salary comes from his sponsors like The North Face. His annual salary is estimated at around $200,000 due to sponsorship deals, media appearances, and book and film sales.