Rock Climbing has exploded in popularity over the past century, especially since the 1980's with the advent of the indoor climbing gym. According to the IFSC

, 25 million people climb on a regular basis worldwide. Between 1-2,000 people try gym climbing for the first time each day in the US. According to the Outdoor Industry Association's US-based 2018 Outdoor Participation Report

, 5 million people climbed indoors in 2017, 2.1 million participated in sport climbing, and 2.5 million did trad, ice, or mountaineering.
Where did it all start?
History of Rock Climbing
People have always climbed mountains. Whether searching for safety, resources, or enlightenment, people have always climbed mountains and cliffs. Human nature is to look up at these high places and dream of reaching them. Rock Climbing, as we know it today, developed from its ancient roots into Victorian-Era mountaineering, and then from early aid-climbing into modern sport and trad climbing.
Note- there is no way to encompass every single First Ascent into a single article, but this is an attempt at chronicling the most important scenes and faces of rock climbing. As my research was done in english, there may be a bit of a bias. Please reach out if you know of other events that deserve to be added. The history of climbing continues to evolve.
Ancient History of Rock Climbing
In many early civilizations and belief systems, mountains were viewed as temples where one could go to commune with God.
If you spend some time digging into the history of rock climbing, you'll undoubtedly find claims of Chinese paintings of men climbing rocks that date back to 400 BC. I can't seem to find this on the internet though, so take that with a grain of salt.
In 327 BC, Alexander the Great's troops used rudimentary mountaineering techniques in their conquest of the Sogdian Rock in modern-day Uzbekistan. He offered a reward to whoever could attain the summit using flaxen cords and tent stakes for pitons. Of the 300 who started the climb, 32 died. The whole story

is pretty impressive, as recorded by Arrian in his history of the conquests of Alexander the Great. In true conqueror-fashion, Alexander married the princess in the fortress.
There are many examples of Native American "cliff-dwellers" who built homes and fortresses in sandstone walls that were impregnable without the use of ropes and ladders. Several examples include Anasazi peoples carving steps into the walls of Chaco Canyon in New Mexico, or the Sinagua Indians at Montezuma Castle

near where I live in Arizona.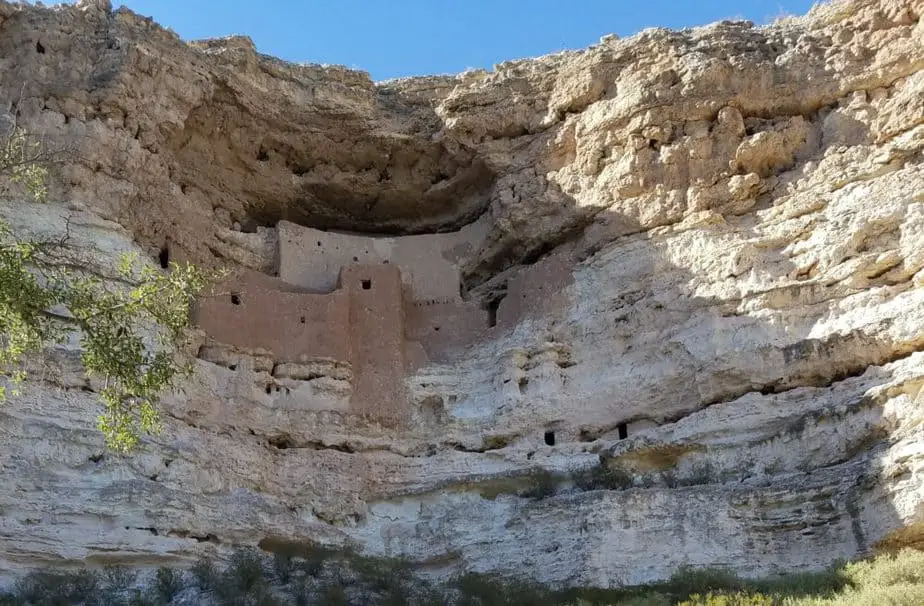 In the same year that Columbus reached the Americas, a man named Antoine de Ville climbed to the top of Mont Aiguille

in southern France at the request of Charles VIII. Known as Mont Inaccessible, a tower of rock rises up from the top of the mountain. De Ville, along with 10 men with ropes and ladders reached the summit and bivvied for 8 days until their feat could be proven. No one successfully climbed to the top again until 1834! This is known as the birth of mountaineering, and is recorded in the book Quart Livre.
Mont Blanc was first ascended

in the late 1700's, and is known as the birth of modern mountaineering. This summit even lead to some debate over first ascents that still causes controversies today.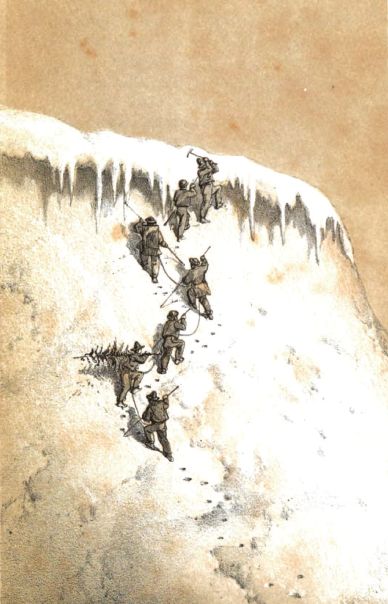 The Golden Age of Alpinism
As the world grew smaller and smaller, and explorers sought to fill in all of the blank spaces in the map, mountaineering emerged and gained a lot of public interest. While it began with scientific purposes, what emerged was man's desire to conquer the natural world. The most famous ascents by Victorian Era mountaineers during the 'Golden Age of Alpinism' led to the development of special gear specific to climbing.
The first mountaineering club, the Alpine Club

(of England), was established in 1857. Would-be explorers swarmed the Alps in Europe, claiming first ascents wherever they could. They used tools like metal-tipped walking sticks (called alpenstocks

), early crampons, and axes in their ascents. Eventually the axes were combined with the alpenstocks to form the modern-day ice axe.
These mountaineers spread out around the world after conquering the Alps, culminating with the ascent of Mount Everest by Sir Edmund Hillary in 1953. By this time they had largely foregone the scientific purposes for exploring, seeking to prove their dominance over the natural world.
A lot of mountaineering is hiking and scrambling, but most routes do require some climbing and vertical ascent. Some mountaineering routes do require advanced rock climbing skills, but most mountains are more akin to ice climbing.
During the 17th and 18th centuries, rock climbing was considered part of Alpine mountaineering and rescue operations. It is only in the 19th century that it came to be recognized as a separate sporting activity.
See also: Rock Climbing vs Mountaineering

Who Invented Rock Climbing?
The actual sport of rock climbing emerged in the late 1800's in several places in Europe. Mountaineers wanted to train and practice specific ascension techniques without having to go all of the way up a peak. They started climbing cliffs and rocks closer to where they lived, and this started off rock climbing as a separate discipline. Rather than climbing in order to reach the top of a far off peak, they began climbing 'just to climb.'
Using what we now call Aid Climbing techniques, early rock climbers tackled cliffs in the same way mountaineers tackled peaks. Everything was fair game, as long as you got to the top. They sometimes chiseled holds into otherwise flat sections, and did as much as they could with ladders and fixed gear. The famed Half Dome in Yosemite was first climbed using Aid Climbing techniques in 1875.
The Saxon Switzerland area of Germany has a long and proud climbing tradition. Sebastian Abratzky

free climbed a castle wall in order to avoid an entrance fee in 1848 (and subsequently landed in jail for his stunt). In 1864, gymnasts from a nearby town climbed the Falkenstein

of the Elbe Sandstone Mountains using simple aid (there had been fortifications on top during the middle ages, and steps carved into the rock).
Walter Parry Haskett Smith

spent some time in the Lake District in England, and free soloed the first ascent of the Napes Needle in 1886.  This climb has been known as the birth of rock climbing in England, as it started to draw attention to his, and other's climbing solo attempts. W.P. Haskett Smith is known as the Father of Rock Climbing in the British Isles.
English and Austrian climbers began climbing in the Dolomites of Northern Italy in the 1800's. Paul Grohmann reached the peak of the difficult Langkofel

in 1869. Georg Winkler

reached the top of the Vajolet in 1887 using a hook on a 12m rope to pull himself up.
Various grading systems

emerged over time around the world as an attempt at comparing routes. The first system, introduced in 1894, counted backwards from 7. It was reversed in 1923 after having added a 0 and 00 after climbers pushed the previously supposed limits.
Each region developed its own grading system, including the Yosemite Decimal System

in the US, the British Grading system, and the UIAA system. The YDS actually began with only 3 class 5 distinctions- easy, medium, and hard. There are also other grading systems in other regions, such as France, Scandinavia, Australia/New Zealand/South Africa, Poland, Brazil, and others.  Bouldering has a separate grading system as well, which also varies between countries.
Rock climbers began to develop specific gear for climbing. In 1910, Austrian Hans Fliechtl

added an eye bolt to the standard piton, making it possible to 'clip' into them. Right around the same time, Otto Herzog

built the first steel carabiner for climbing. It wasn't until 1927 that the rock drill and expansion bolt were invented.
In the 1920's, European climbing techniques began to really spread to the United States. Climbers started forming clubs, just as was done in the mountaineering world. Competitions were held, and techniques were shared. Just as was done in the mountaineering world, climbers started running around bagging first ascents and 'mapping' rock formations. Routes that were deemed impossible were slowly crossed off the list as progressively harder ones were added.
An Italian named Emilio Comici

is often credited as the "Father of Rock Climbing in the Modern Age" due to his many inventions and improvements to big wall climbing. He actually started out primarily caving, but moved his expertise and focus over to rock climbing after trying it out. He created the first hanging bivouac, improved solid belays and aid ladders, and pioneered the tag line. He climbed in the 1930's, and died from a fall in 1940.
Bouldering, as its own specific style of climbing, began to emerge in the 1950's. Bouldering was pioneered by John Gill, who is known as the Father of Bouldering. His background in gymnastics provided him with a unique perspective to rock climbing that lead him to seek out difficult sections instead of avoiding them. He introduced gymnastics chalk to the climbing world, and encouraged the use of the dyno whenever possible. More information is available on his website

.
Traditional and Sport Climbing
It's pretty difficult for us to understand what it was like in the early days of rock climbing. Climbers did a lot more free-soloing (climbing without ropes), largely due to a lack of education of safety techniques. Every route that was sent was brand new, and there was little or no beta even for popular areas. Special climbing gear was almost non-existent, which lead to much higher risks. Climbers of the era climbed the hardest routes they physically could, but without the gear and techniques we use in modern days, they couldn't do many of the moderate-advanced routes we do today.
The early 1900's saw the beginning of early specific-to-climbing gear like pitons and carabiners. Nylon rope

emerged during World War II. In 1935, Pierre Allain came up with the first climbing shoe with soft rubber on the soles. Now it is very difficult to imagine climbing without climbing shoes, though it can be done

.
(see: What is Climbing Rope Made Out of?)

Since about the 1930's, Smith Rock in Oregon has also been a home to rock climbing. First ascents continued to be bagged through the 1970's, and helped to establish a strong climbing culture in the Pacific Northwest.
Rock Climbing really became a separate sports activity in the United States in 1950s. One of the most famous climbs at the time was the first ascent of the Nose on El Capitan in 1958. The team, led by Warren Harding, took more than a month to reach the summit using aid techniques. This climb established the Yosemite Valley as a 'home base' for rock climbers and dirtbags through the following decades.
Although climbing harnesses consisting of a single waist belt with gear loops had existed since the end of the 1800's, the modern sitting harness with leg loops didn't emerge until the 1960's. Troll

manufactured the first climbing harness, and also helped to develop a lot of other equipment.
Read through this article

for an explanation of different styles of climbing, including Aid, Sport, Trad, Solo, etc.
For a pretty comprehensive list of first ascents and big moments in climbing history, see this page

.
Climbing Culture
The stereotype of rock climbers as dirtbags, and the overall counter-culture movement really took off in the 1960's. Lots of climbers lived in Yosemite and spent their days and nights climbing, drinking, and doing drugs. Groups like The Vulgarians

broke the stigma that climbing was only for the rich and privileged, and helped advance the counter-culture of rock climbing.
One of my favorite stories

from "The Valley" in this era tells of a drug plane coming from Latin America that crashed up in the park. Due to the remote location, some of these dirtbag climbers got there first and looted the plane. While the dirtbag label has endured, climbers have done a good job shedding the substance abuse.
In the first few decades of rock climbing, with aid climbing and expensive pitons, climbers didn't give much thought to defacing a cliff. The regular procedure was to siege a cliff, hammering as much protection or aid into it as you could until you reached the top. Often at that point, you'd rappel back down and pull out your pitons. This broke off holds and left holes in the rock. Because of the limited popularity of climbing, they didn't give it much thought.
Over time however, and with the growth in popularity of climbing, this had to change. Yvon Chouinard and Royal Robbins were among these climbers in the 1960's and 70's who changed the face of the sport. They saw rock climbing as more of an art form than an athletic feat, and tried to do as much as they could using the natural features of the rock. This mindset has become a core belief of the climbing community as a whole.
The first cam devices for trad climbing came out in the 1970's. These made it easier to climb a cliff face without leaving anything behind permanently. Companies wholly devoted to climbing, like Chouinard Equipment (now Black Diamond), started in this same timeframe. They have grown along with the sport and have largely shaped the industry with a goal of sustainability and leave-no-trace ethics.
Some famous climbers from the mid-20th century include: Warren Harding, Royal Robbins, Yvon Chouinard, Catherine Destivelle, Dean Potter, Jim Bridwell, Dan Osman, John Long, Steph Davis, Lynn Hill, Wolfgang Güllick, and Stefan Glowatz.
25 greatest moments in Yosemite History

from Outside
History of Indoor Gym Climbing
The first artificial climbing walls were made using concrete and rocks. For example, Schurman Wall

in Washington State is a part of a city park specifically built for training mountaineers in the 1930's. Although a few other indoor climbing structures predate it, the first full public climbing wall was built in the 1960's in England, using bricks as holds. It was built on campus at the University of Leeds as a way for climbers to stay in shape over the winter. The man who started it

continued building climbing walls though his life. The Leeds wall was where climbers really learned they could train indoors in order to climb better outdoors.
Climbing gyms have certainly lead to people climbing harder and harder grades outside. The first gym built in the US was in 1987, also in Seattle, Washington. At "Vertical World

," they glued rocks to plywood panels. Holds have changed from concrete and rocks into a polyurethane resin. Metolius

was among the first to make climbing holds in the 1980's.
You can see how climbing holds are made in this video

.
Since then, climbing gyms have sprung up all over the world. There are almost 1000 climbing gyms

in the United States alone. The ability to climb in any weather, and to climb in any location (even climbing 'deserts' without cliffs like the Midwestern US) has really changed the face of the sport. The best climbers now spend a lot of time training in gyms, which has pushed the limits up to the peak of human capability.
History of Rock Climbing Competitions
Rock climbing is inherently competitive, though the vast majority of climbers solely compete with themselves. Of course, a group of climbers, especially friends, who get together will always challenge each other. The first official climbing competitions with records happened in the 1940's in the USSR. It was difficult to have anything more than local climbing competitions because of the advantages any locals would have for outdoor crags. The development of the indoor climbing gym, and the changeable climbing wall made it so climbers could compete on the same brand-new routes.
According to the International Federation of Sport Climbing (IFSC)

, the first modern lead climbing competition happened in Italy, on real rock walls. German climber Stefan Glowacz won the men's category, and Catherine Destivelle from France won the women's category. The competition, called "SportRoccia," was continued for 4 years, eventually moving over onto artificial walls in 1988. Eventually the UIAA (International Climbing & Mountaineering Federation) officially recognized the sport climbing competition circuit in 1989.
Speed climbing, though not its current form, was added in 1989. Over time, the route has been completely standardized so that climbers can compete from any location. Bouldering joined the competition circuit in 1998. The UIAA governed the worldwide climbing competitions up until 2007 when they formed the IFSC.
As with any sport, there are multiple different competitions and circuits that travel around the world. Every local climbing gym holds competitions so climbers can get together and have a good time. Most gyms also have youth teams that compete, which gives them an opportunity to gain recognition and meet other climbers from other places.
The 2020 Summer Olympic Games in Tokyo, though somewhat controversial among famous climbers, will cement the acceptance of rock climbing as a legitimate sport for the rest of the world. While World Cup and World Championship competitions offer medals for the best climber in each specific discipline (speed, lead, and boulder), the Olympics will award medals for the best overall male and female climbers. We will see how this will change in the future.
See Also: Is Rock Climbing a Sport?

Modern Day Climbing
Climbing grades have consistently increased over time, with the highest thought possible at about 5.10 in the 1930's, and increasing by about .1 every decade or so. The most difficult grades right now are in the 5.15d range. No one really knows what the ultimate limit will be, though eventually we will hit it.
Most of the fame in rock climbing comes from big wall climbs in places like Yosemite in California, or El Potrero Chico in Mexico. Some of the most recent triumphs have come as climbs that traditionally took days have been reduced down to a matter of hours, or as climbers free solo extremely difficult routes.
In 1993, female climber Lynn Hill was the first person to free climb (not free solo) The Nose of El Capitan in Yosemite. Nobody was able to repeat her later feat of doing it in a day for more than a decade, when Tommy Caldwell and Beth Rodden completed it.
In 2015, Tommy Caldwell and Kevin Jorgeson completed Caldwell's 8-year project of Yosemite's The Dawn Wall

, after gaining a lot of publicity from national media sources. The documentary of the same name was the most popular climbing film at the time, and prepared the way for the success of Free Solo.
Alex Honnold stunned the world when he successfully completed a free solo (unroped) of the route Freerider on El Capitan in 2017, doing it with a film crew that won an Oscar

the following year for the Best Documentary. This demonstrates the overall interest in climbing and growth of the sport.
Some of the most famous faces of the climbing world in the modern era include: Adam Ondra, Alex Honnold, Margo Hayes, Tommy Caldwell, Beth Rodden, Ashima Shiraishi, and Chris Sharma. Each climber has sort of picked a specific niche area of the sport to excel in. They tend to do a lot of bouldering and sport climbing when they're younger, and then devote themselves to big wall climbing as they get older. They have pretty much all been very involved in promoting sustainability and in protecting climbing areas, as well as in spreading interest in rock climbing.
When did Rock Climbing become Popular?
The popularity of rock climbing started slowly as the sport split from traditional mountaineering in the late 1800's. There was a long period of development as aid climbing

spread throughout the world, and then as it was largely abandoned in favor of free climbing in the 1970's. Modern gear and safety practices, as well as an organized governing body and international competitions have led to a huge growth in rock climbing since the 1980's. The advent and popularity of indoor climbing gyms has further catapulted rock climbing into the mainstream, with gyms all over the world in the 2010's.
Indoor climbing gyms have sprung up all over the place, and often become community centers. Many of them offer classes, yoga, and even child care. Some of the largest regular gyms in the United States have begun adding climbing and bouldering walls to their facilities, recognizing the benefits and enjoyment of climbing.
Gyms provide greater accessibility to rock climbing, especially in places without natural features or in places with a short outdoor climbing season, which has lead to a lot more people learning to climb. Some indoor climbers have never climbed outside. This also has helped reduce the stigma that climbers are adrenaline junkies that risk life and limb for a thrill.
See Also: Is Indoor Rock Climbing Dangerous?

Recent Hollywood films

depicting mountaineering and big wall climbing have continued to introduce people to rock climbing and share the passion that climbers have for the sport. On an anecdotal level, I had a ton of coworkers stop by to tell me that they'd heard of Free Solo

, seen the movie, or heard about it at the Oscars. Most of them told me that they can't believe I do things like that unroped (I don't), but that it looks really interesting and they want to try it. An increase in media exposure is making rock climbing more popular.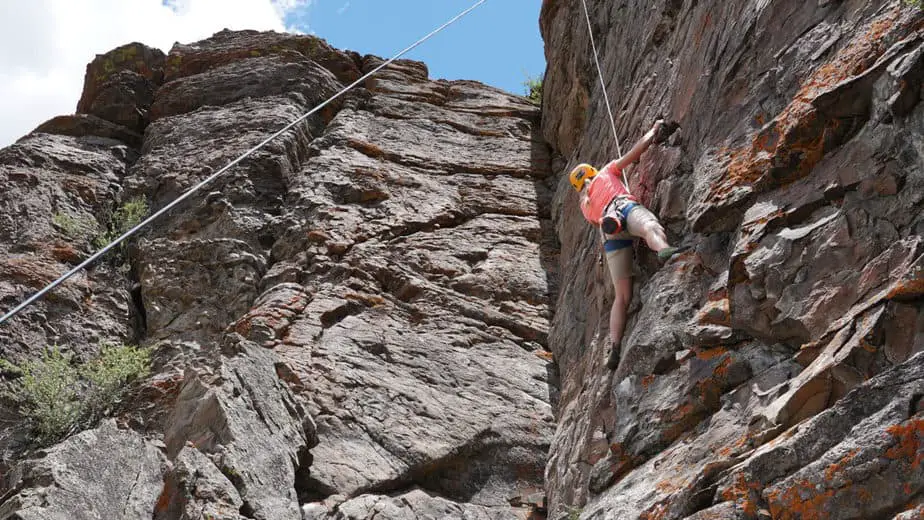 See Also:
Can I go Rock Climbing without a Partner?

Is Rock Climbing a Sport?

What is Canyoneering?